Chemex
This classic and elegant brewing device was designed by the German chemist, Peter J. Schlumbohm in 1941.
Schlumbohm is the owner of more than 3000 patents due to his numerous inventions, but the Chemex and the water kettle are one the most famous. They are a part of permanent collections in the Museum of Modern Art in New York, the Smithsonian, the Corning Museum and the Philadelphia Museum.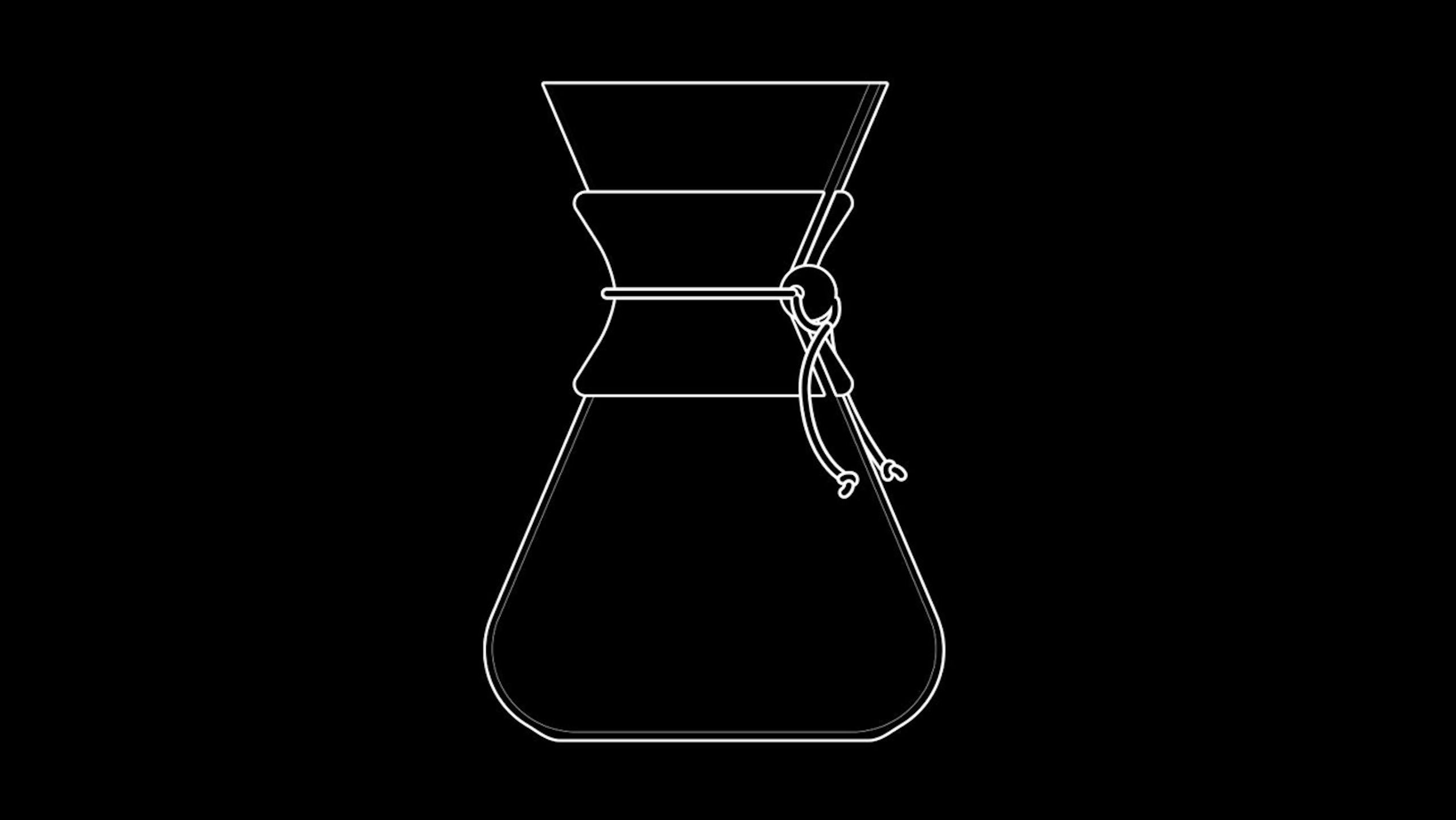 Brew Time:
4-4,5 min
Water:
460g at 90C (194F)
Coffee:
30g (1.05oz)
Chemex Method – Show me How
Brew Time:
4-4,5 min
Water:
460g at 90C (194F)
Coffee:
30g (1.05oz)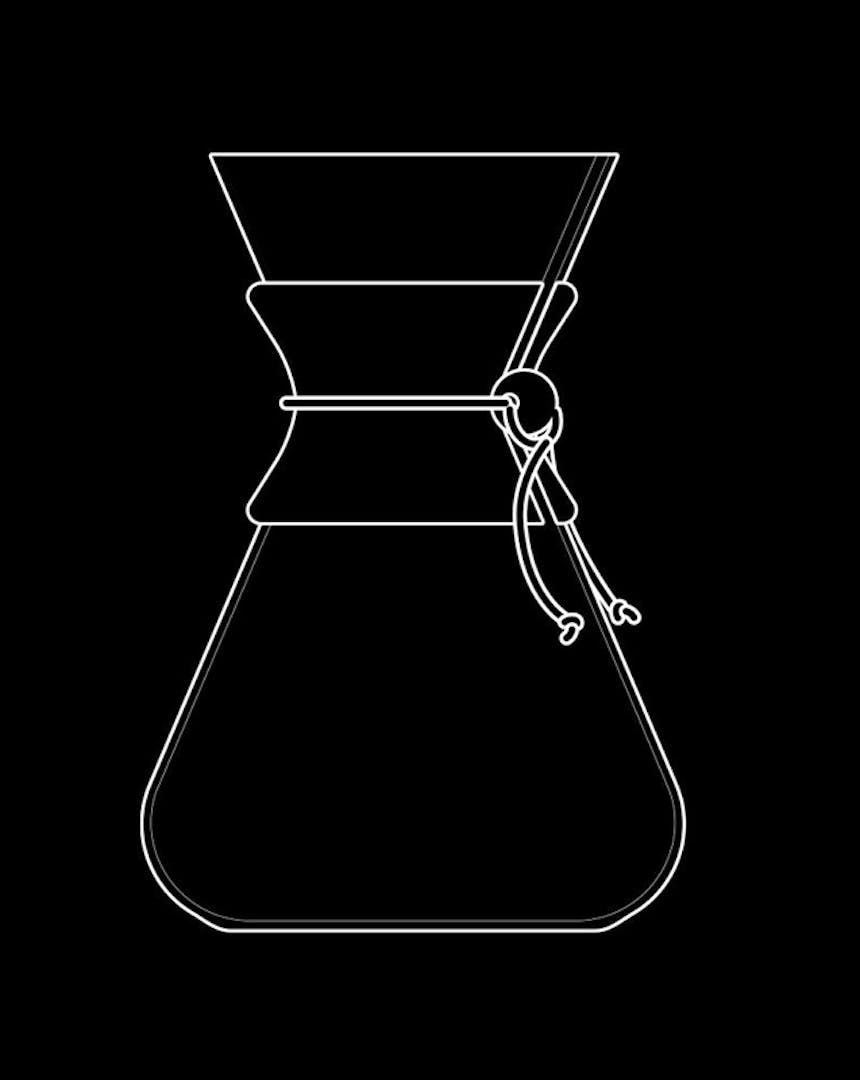 Let's get started
1.

Fold the chemex filter paper, put the thick side towards the spout.

2.

Rise paper while heating up beaker. Disregard water in beaker. 

3.

Put 30 g medium course ground coffee in filter and pour 460 g, 90 degree C water onto the coffee bed.

4.

Let bloom for 45 sec. Then top up with 60 g every 45 sec until you reach 460g of water. 

5.

At the end, agitate the coffee and give it a swirl to help it drain down. 
Ready to brew