French Press
Easy to brew and super consistent, the French Press is very reliable. It's classic and well-engineered design hasn't changed much since its invention in 1929, and it's perfect for making multiple cups of heavy-bodied coffee in 4 minutes.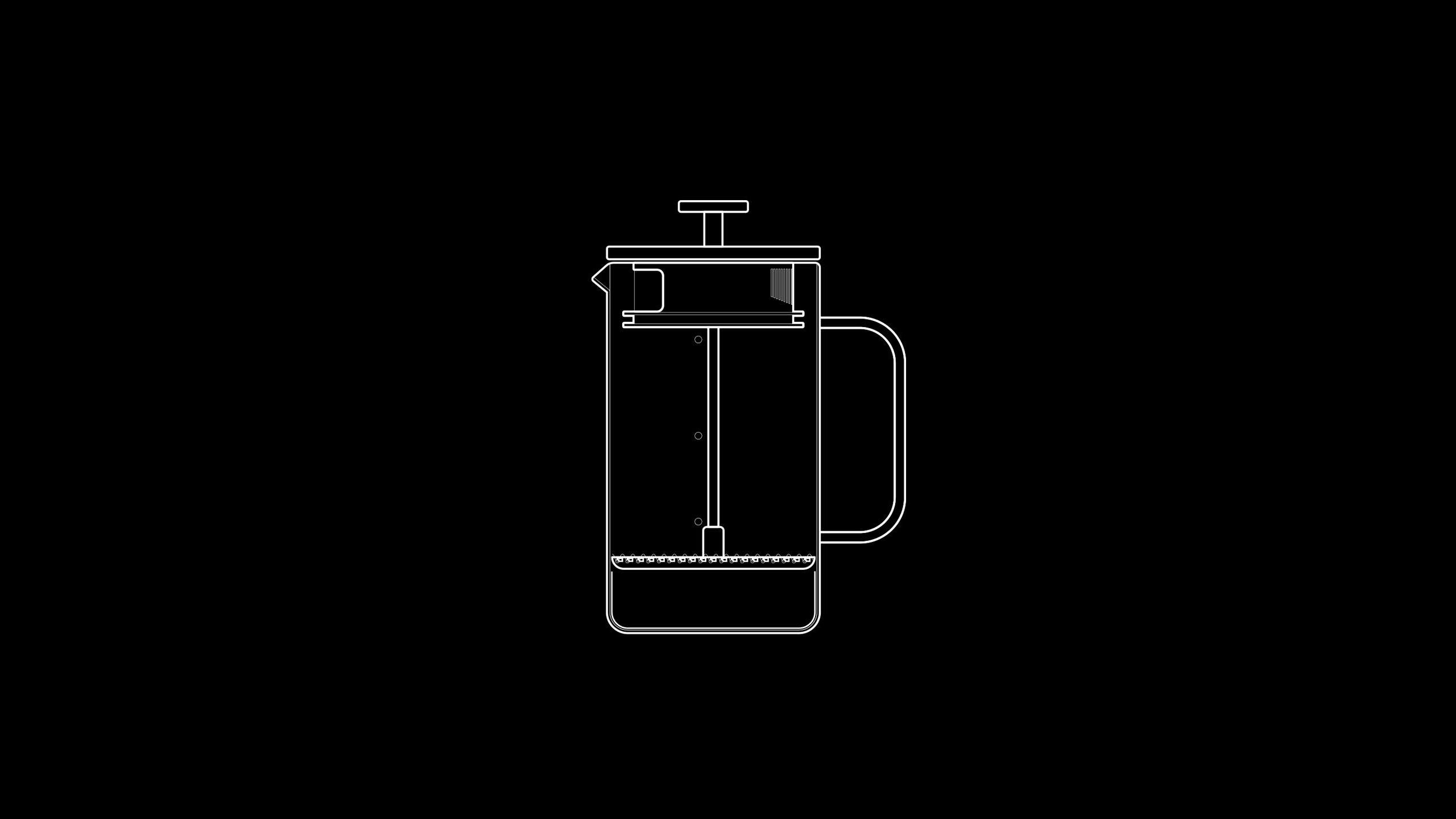 Brew Time:
4:00 min
Water:
500g at 90C (194F)
Coffee:
30g (1 oz)
French Press Method – Show me How
Brew Time:
4 min
Water:
500g at 90C (194 F)
Coffee:
30g (1 oz)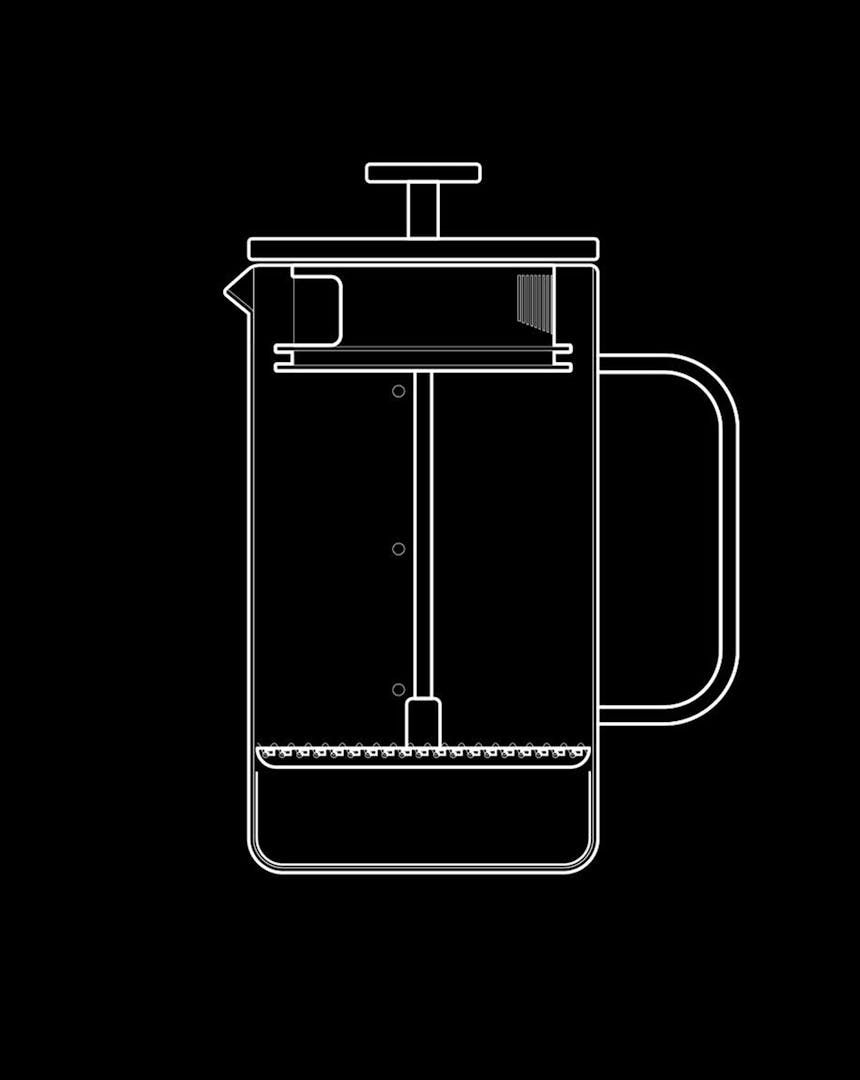 Let's get started
1.

Heat up French press by pouring some hot water into it. Disregard water.

2.

Add your ground coffee beans to the beaker of your French press. Pour 125g of water into the French press. Let the coffee bloom for 30 seconds

3.

Slowly start pouring the rest of the water. Let steep for to 3 minutes and 30 seconds.

4.

Remove the crust that has formed on top of your coffee, by scooping it off. 

5.

Wait for 6min. Then slowly start pushing down on the plunger. Decant your coffee into a seperate beaker so the ground coffee no longer has contact with the water.
Ready to brew